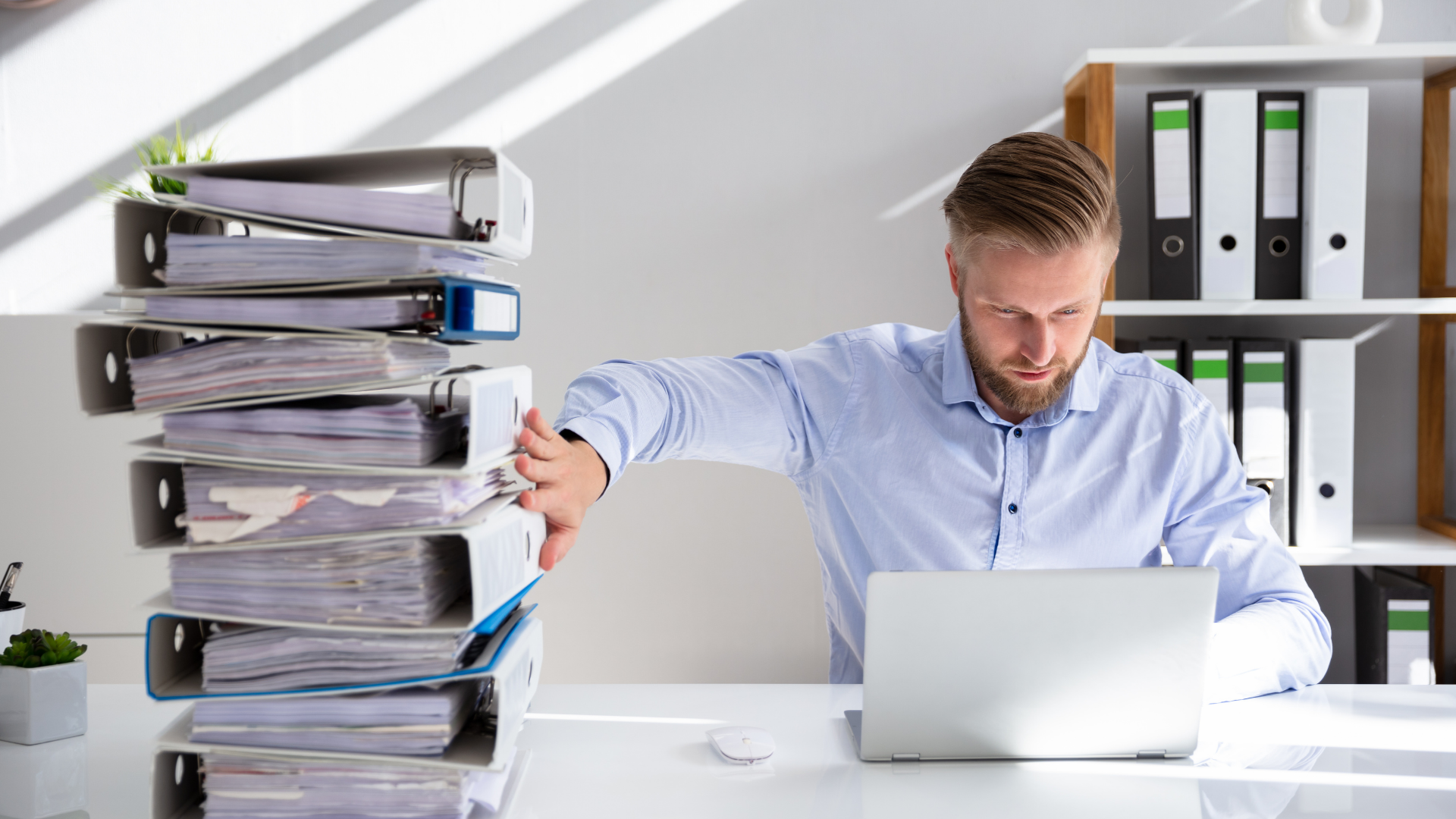 Digital transformation is high on the agenda of many organizations. But unfortunately, a very high number of these transformations are believed to fail.
The figure commonly cited is 70%. Part of the reason for these failures is that organizations start to transform digitally without considering of what they are doing and why. It can lead to inappropriate spend and uncoordinated efforts in achieving digitization. Here, I will consider why a digital transformation strategy is needed and the elements that need to be considered in informing it, and what should be included.
The Need for a Digital Transformation Strategy
Businesses worldwide are transforming to the new digital reality. Those that adopt digital transformation strategies can access new business models and capabilities. It enables them to gain a competitive advantage. A digital transformation strategy will help the organization capture and make better use of its available data. This can inform faster and better decision-making, take advantage of market opportunities or increase efficiency. Having a digital transformation strategy is also likely to be beneficial for the employer brand. People like working for organizations that are innovative and leading the way. Having a digital transformation strategy shows that an organization is forward-thinking.
These issues aside, it is challenging to achieve digital maturity without a digital transformation strategy. Failing to develop a proper strategy could cause digitization happening in a piecemeal and uncoordinated fashion that is not best placed to meet the broader needs of the business going forward. It is much better to coordinate this across the entire organization to undertake the move efficiently concerning both time and money.
What Should Inform the Digital Transformation Strategy
Critically, business objectives should inform the transformation strategy. The strategy's goal should be to develop it such that it will help move the business forward. Clear business objectives driving the strategy will ensure that it best meets the business's needs. In the short, medium, and longer-term. The IT department is no good at deciding on the digital transformation strategy without consulting the many varied functions throughout the organization. Their input is needed too. Their requirements are understood, and every component of the business is aligning within the strategic approach. Failing to engage departments will make the digital transformation strategy more likely to fail. Since people, if not included at the outset, may likely resist change.
Data should mostly inform the digital transformation strategy, since a key factor in effective digitization is being aware and making informed decisions. Considering their needs to the data that will help drive awareness in the organization, how this can be analyzed and presented to help with informed decision making, and how this can be achieved quickly.
However, contrary to popular belief, while technology should be a part of the digital transformation strategy, the technology itself should not be a driver. This means paying attention to technology that will enable the digitization of the business and what it requires, rather than getting excited about new technologies that could be used without analyzing need. It is all too easy to get bowled over with amazing sounding new technologies, but fit for purpose is key. Technology plays a role in the strategy, but it is not the key element.
What Should be included in the Digital Transformation Strategy
The digital transformation strategy should consider factors such as who, how, what, when, and where. Who is a pertinent factor? And consideration for all functions across the organization needs to be included in the digital transformation strategy.
There is a distinct human resources component to developing a digital transformation strategy. For example, the strategy should include analyzing the skill sets needed within the organization to deliver it and how these will be obtained. Sometimes, these skills could be developed from within, but they may need to be hired in others. We must factor the human resources element of the strategy in. So that capability and budget can be understood and planned effectively.
In addition, moving towards digital transformation will almost certainly require alternative ways of working for people up and down the organization. Giving thought to the cultural change needed to drive the strategy forward. Defining the culture that will help the organization succeed in its digital transformation strategy is one element. The other is developing a plan to roll out the change effectively.
Being aware of the risks that are faced in implementing a digital transformation strategy is also something to include within the development of the strategy. Understanding issues that could arise and mitigate against them will give the strategic imperative the highest possible success chance. Monitoring activities need to be part of the rollout of the digital transformation strategy. The rollout can begin with pilot tests, adapting the technology based on feedback received. Beyond this, new developments and enhanced solutions can be rolled out.
Summary
Having a digital transformation strategy in place is important to achieving digital maturity, competing, and being efficient. Technology alone should not lead digital transformation. Rather, considering the needs of different functions within the organization, the business goals, and the data needed to drive the organization forward. Effective digital transformation strategies consider people's issues such as skills and capabilities needed, and the culture required for the organization's digital transformation strategy to succeed.
Until next time, you are up to date.
Originally published at https://www.projecttimes.com.
Author
Paul Oppong
Paul Oppong is a highly experienced Project and Portfolio Management Consultant with over 17 years of experience in delivering high-quality technology solutions for clients in the public and private sectors. His expertise lies in the Microsoft domain, where he has successfully led major and complex projects from initiation to deployment. With a strong background in client engagement, requirements gathering, and solution design, Paul is skilled in managing end-to-end delivery of configuration, implementation, and integration of Line of Business systems with PPM solutions. His problem-solving, strategic thinking, and relationship-building skills have enabled him to effectively work with clients, partners, and staff. Paul holds certifications such as AWS Certified Cloud Practitioner, Microsoft 365 Certified, Professional Scrum Master, and Lean Six Sigma White Belt, demonstrating his expertise in cloud computing, agile methodologies, and process improvement. Paul has a wealth of experience in the industry, having worked with companies such as Sensei Project Solutions, MI-GSO Pcubed, and eProcess International SA, where he has served as a senior project management consultant, leading Microsoft Dynamics 365 implementations and assisting in the development of integrated benefits roadmaps for multi-billion dollar programs. He has a track record of delivering successful projects for clients in the public sector, private sector, and multinationals Paul is also a published thought-leader, his writing has appeared in The Project Times, The Business Analyst Times, and The Business and The Financial Times. He has also published books in this field. A talented public speaker, Paul regularly engages audiences including C-Level Suite executives, aspiring leaders, and organizations on driving change through Project and Portfolio Management, Digital Transformation and Digital Leadership. Connect with Paul to learn more about his experience and how he can help drive the success of your organization.